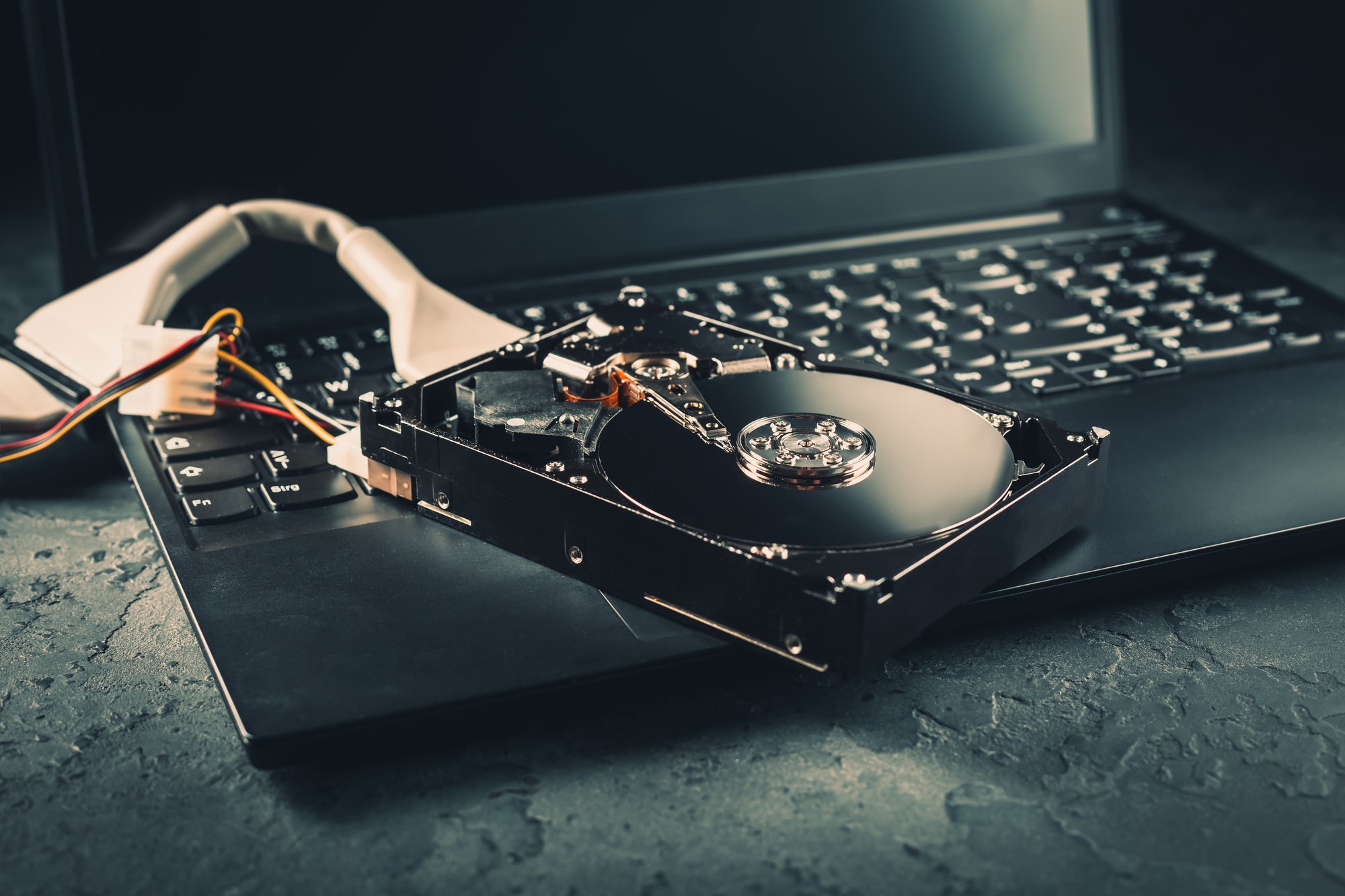 Data recovery services Mississauga offers hard drive repair, raid data recovery, NAS, SAS raid 5, SSD, memory card, mSATA drive, Mini PCIe ssd used in UltraBook, SD card, laptop, PC, Mac and USB flash drive recovery in Mississauga, please visit or call us.
If you have a broken hard drive (SATA or IDE, m.2 ssd, All-in-one PC, Mac or an external hard disk) with any problem, we can help you retrieve your crucial data. Did you accidentilly format your hard drive or initialized your hard disk? Did you delete files or emptied recycle bin or you lost all your data due to a virus infection? Did someone overwrite your data? Your hard drive was dropped? Are you having spinning wheel problem when you turn on your Mac or MacBook Pro? We have experienced and qualified technicians who repair all kinds of hard drives in a clean environment fully equipped with state of the art technology.
We at Computer Spot in Mississauga have recovered data from hard disks (internal and external), flash drives, Mac desktop drive, iMac disk, MacBook Air drive, Macbook Pro rena storage, Mac Pro or Mac server disk, Apple iPhone flash storage, Apple iPad, camcorders, DVDs, Digital Camcorders, SD cards, phones, solid state drives (SSD) and other media. We have repaired hard disks manufactured by companies like Western Digital, Seagate, Toshiba, IBM, Hitachi, Lacie, Fujitsu, Quantum, Iomega, Maxtor, HP, SamsungPQI, Kingston, Lexar, Supper Flash, Sony, Canon, Fujifilm, Kodak, Nikon, Olympus, Panasonic, Pentax, Ricoh, Samsung, Sigma, Vivitar, JVC, Polaroid, Adata, Transcent, Sandisk, and many others. We are one of the most trusted hard drive recovery services in Mississauga.
Recovery from Raid 0, Raid 5, Raid 1, wii hard drive
*Recover deleted partitions
G-Drive data recovery and hard drive repair
G-Raid repair and data recovery
We can recover a hard drive that was damaged and had password or McAfee encryption
Emergency data rescue with free evaluation
Liquid damage iPhone recovery with high success rate
Photo recovery from hard drive that was formatted in a MacBook Pro
Data retrieval from a USB that is completely dead
Photos and videos recovery from an iPhone that has severe physical damage including broken LCD
Portable WD My Passport drive with hardware encryption recoverable in our lab
Recovery from all hard drive kinds (2.5″, 3.5″, 1.5, Raid Array, Network Access Storage, Flash memory, Solid State, Serial Attached SCSI, zip drive, DVD etc.).
SCSI disk drive recovery from desktop and server drives
Data recovery from mSATA, m.2 SSD, nvme drive
Forensic data recovery report
PCB repair and head transplants
Low cost, high-quality files recovery service
Desktop / UNIX, Microsoft server, Dell laptop restoration, Microso Surface Pro 3, 4
Toshiba laptop data recovery, Micro sd, Monolith, PC data recovery
Data recovery from Apple iPhoto, Gateway Laptop hard drive repair
Fujitsu, Buffallo, Silicon, Verbatim, SSD data recovery
Our hard drive recovery experts can recover data from xBOX drive, wii, dvr box
Liquid damage MacBook Air, MacBook Pro, Macbook data recovery
Wd data recovery
Wd hard drive data recovery
Wd hard drive repair
Seagate data recovery
Seagate hard drive repair
Seagate hard disk data recovery
Seagate data recovery Canada
Hitachi data recovery
Hitachi data recovery service
Hitachi hard drive repair
Hitachi hard drive data recovery
Toshiba data recovery
Toshiba hard drive repair
Toshiba hard drive data recovery
Adata data recovery
Adata USB flash drive recovery
Adata USB flash drive not recognized
Adata SSD data recovery
Adata SSD repair
Intel SSD data recovery
Intel SSD hard drive repair
Intel SSD 8mp bug data recovery
Intel SSD 320 data recovery
Intel SSD 320 8mb bug data recovery
Kingston memory card data recovery
Kingston data recovery
Kingston SSD data recovery
Kingston SSD repair
Kingston data traveller data recovery
Kingston flash data recovery
Wd SSD data recovery
Samsung data recovery
Samsung hard drive data recovery
Samsung hard disk repair
Samsung SSD recovery
Samsung SSD repair